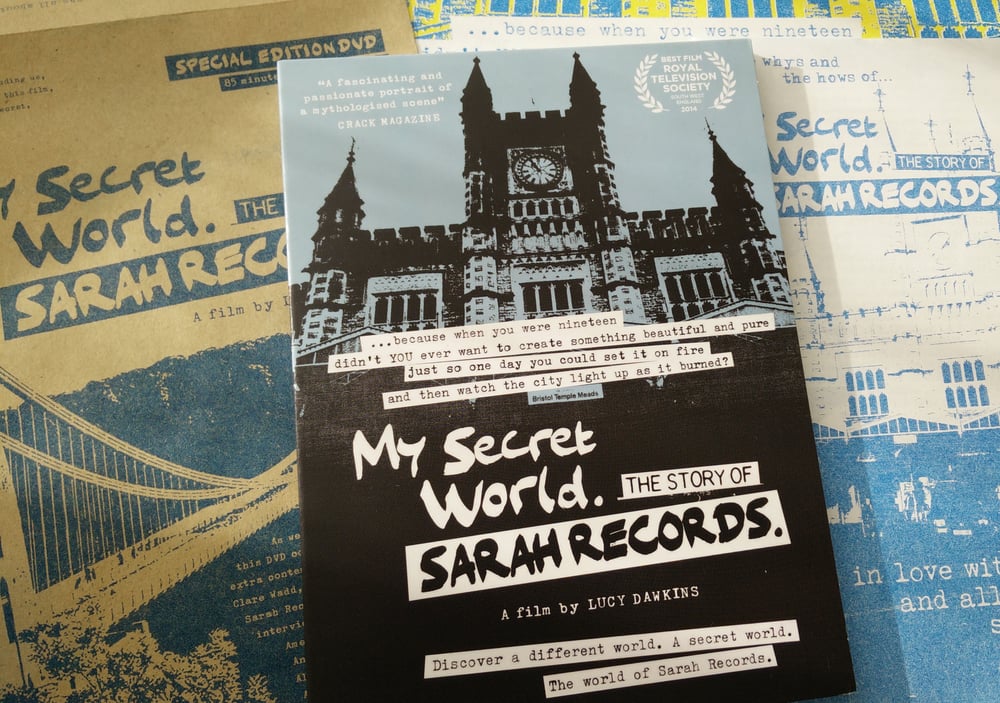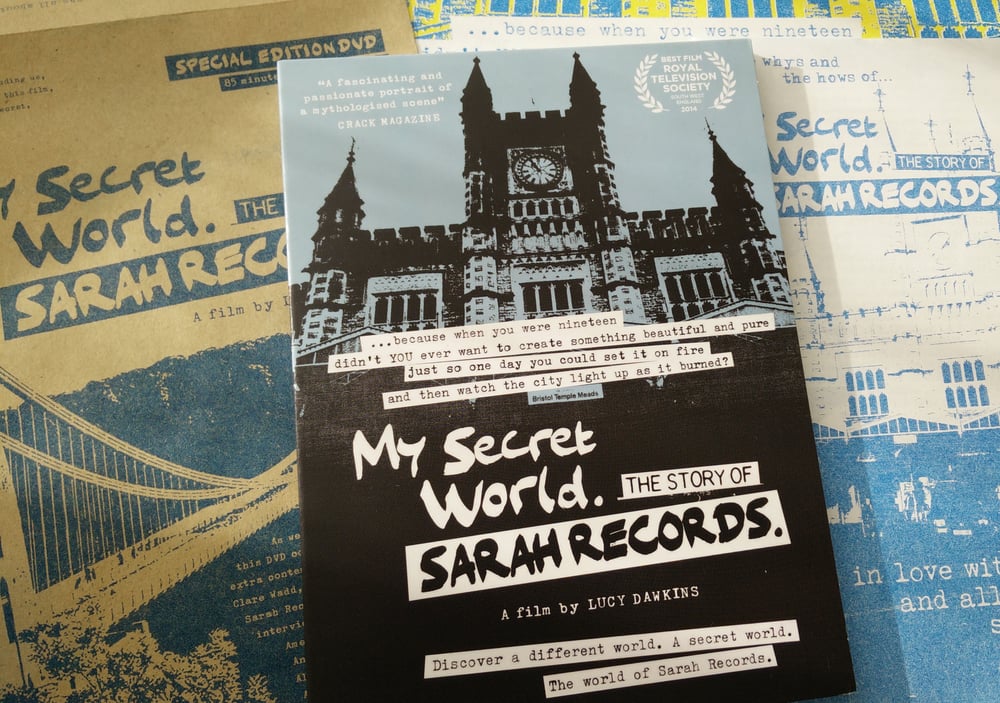 My Secret World. The Story of Sarah Records Special Edition DVD
£20.00 / Sold Out
Special Limited Edition DVD featuring over 85 minutes of extra content. Comes with a poster, booklet and postcards. All bundled up in a printed envelope. The poster comes in 3 different colour ways - totally random which colour you will get!
My Secret World is the first documentary to explore this influential and often misunderstood label. Now the label founders Clare Wadd and Matt Haynes, former Sarah band members, music critics and those that have been inspired by the label, tell their story.
Winner of the Royal Television Society West of England Awards for Best Film 2014, and rated 9/10 by the NME, My Secret World is a DIY success story, and has travelled the international film festival circuit.
English language with English subtitles.
DVD PAL Region 0.
Posted Royal Mail First Class/International Standard.