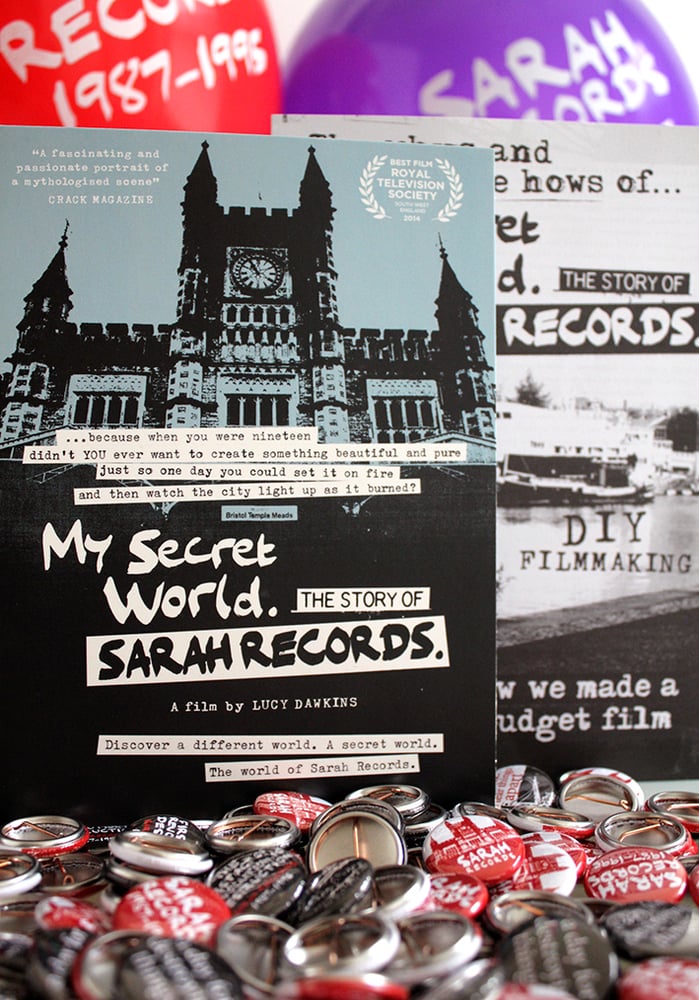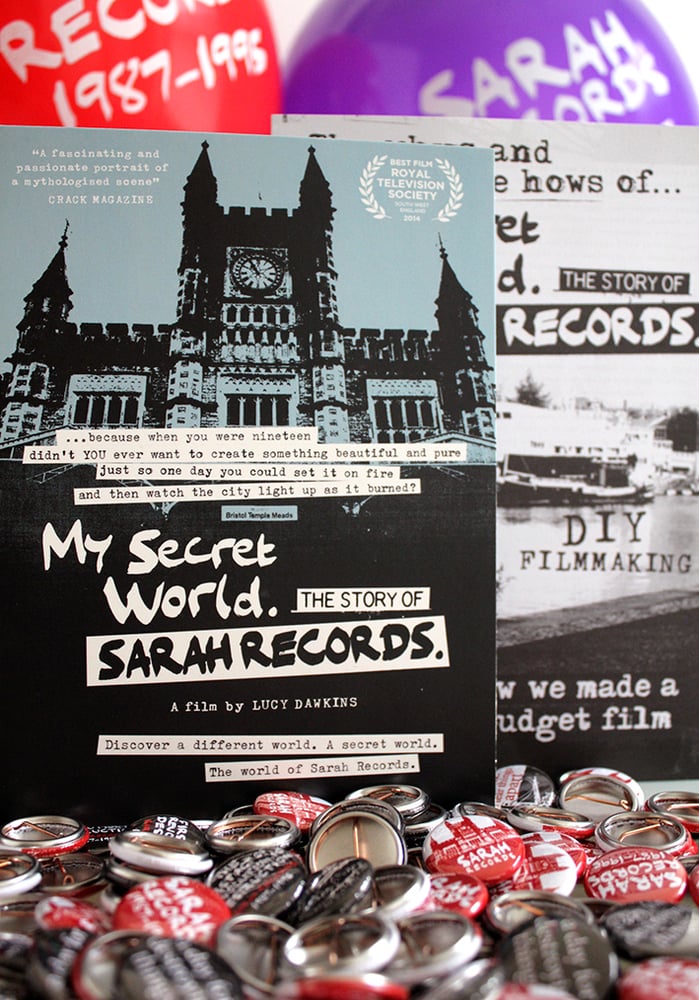 My Secret World. The Story of Sarah Records. Limited Edition DVD
£14.00 / Sold Out
Ethics and passion in their purest form. Welcome to the world of Sarah Records, active between 1987-1995, and possibly the most indie of all indie labels. This DVD includes 85 minutes of extended interviews. Comes with a 'Making-of' zine, one pin badge and a balloon! 5 different badge designs, 5 different colour balloons, totally random which combination you will get!
Winner of the Royal Television Society West of England Awards for Best Film 2014, My Secret World is a DIY success story, and has travelled the international film festival circuit.
"A fascinating and passionate portrait of a mythologised scene" CRACK Magazine
"It's taken many others, including us, two decades to catch up. With this film, their world doesn't seem so secret, and nor should it be" NME 9/10
"Intimate portrait of a quietly radical indie outfit" Uncut
"It's an intimate tale of a homegrown scene that will light a fire under anyone with dreams of doing it themselves"
Featured in Dazed list of essential music documentaries of 2015.
.......................................................................................................
English language with English subtitles.
DVD PAL Region 0 (otherwise known as 'All' or 'Free' Region) - these can be played on any multi-region player worldwide and are not locked for any region.
Posted Royal Mail First Class/International Standard. If you require tracked mail please request price before ordering.